What's new at Jubilee2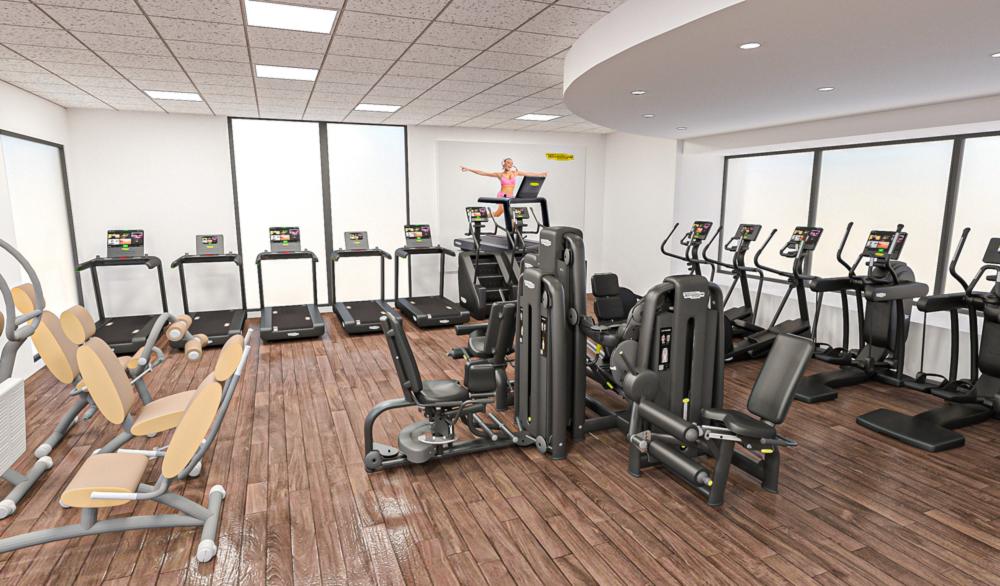 Our gym will undergo a refurbishment that will bring new facilities to our members and customers. For us to carry out this refurbishment and bring you these new facilities, we will be closing the gym from 25 April 2022 and reopening on 21 May 2022. During this time, our exercise classes will continue in Studio 1 and swimming pool programme will continue as normal.
The new facilties will include an extended free weights area and the latest Technogym equipment.
We will also be launching some new facilities:
TEAMBEATS
TEAMBEATS combines variety, efficiency and fun in a single workout that is unlike any other group fitness experience. You can improve fitness, lose weight and maximise performance by working out to the beat of music tracks. Perform the class/circuit following the heart rate target set by the trainer, monitoring your avatar and the timer to optimise effort, work and rest periods.
The system is compatible with ANT+ and Bluetooth heart rate devices from multiple brands, therefore members can keep using their personal heart rate sensor. Then at the end of your session you can check on your Mywellness® account all your results.
This system will also be installed in to both Studio1 and 2 to enhance your group exercise experience.
Omnia8
The Omnia8 equipment offers countless possibilities for training; strength, resistance, stability, flexibility, coordination and speed – and satisfies the widest range of user needs, abilities, and aspirations. It is also designed so it can be used small group personal training (4-8 people), to provide the same individual attention as one-one-one training but also the community dynamic of training in a group setting.
Spin bikes
New Technogym spin bikes to enhance your spinning experience, you will also be able to connect to your Mywellness Cloud to give you accurate feedback of the workout that you have completed and record all your data.
Plate loaded and olympic half rack
For an advanced muscle workout, plate loaded gym equipment from Technogym offers unparalleled levels of safety and comfort, all while delivering impressive results. Plate loaded are among the most effective strength building machines and perfectly complement strength workouts.
Wellness (shapemaster) hub
Lose weight, get in shape, improve mobility, tone up and improve strength in our new Wellness Hub, using specialised Shapemaster low impact equipment, designed for anyone regardless of age or disability.
The Wellness Hub is ideal for those who are less mobile, suffer from obesity or illness, or are undergoing post-operative rehabilitation, we will be having 8 pieces of equipment and It will be bookable with each session lasting around 45 minutes, in that time you will get a great workout using each piece of equipment.