Council launches affordable funeral service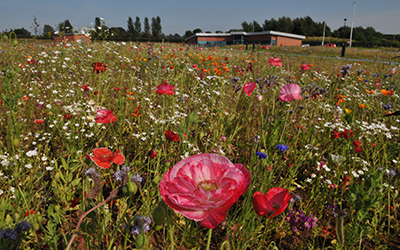 The Council is working in partnership with a local funeral director to provide affordable funerals for all residents in Newcastle-under-Lyme.
The Council is working in partnership with a local funeral director to provide affordable funerals for all residents in Newcastle-under-Lyme.
Bereavement services has teamed up with Tudor-Davies Funeral Services Ltd, based in Cross Heath, to offer reasonably priced, full burial and cremation packages.
The new service fulfils a desire by the Council – which operates Bradwell Crematorium and eight cemeteries – to offer residents a greater choice of funeral options, particularly lower cost ones, especially in light of national concern over rising funeral costs and the potential financial hardship this can cause some bereaved families at a very difficult time.
Its own charges for burial, cremation or grave purchase are a small part of the overall cost of a funeral, with most expenditure relating to services provided by funeral directors.
Three standard packages are now available through Tudor-Davies Funeral Services Ltd for a fixed price –
Burial – £2,220 – this includes collection and dressing of the deceased, a place at the chapel of rest, a suitable oak, environmentally-friendly (or similar) coffin with handles and an engraved nameplate, the funeral director's fees, a hearse and one following limousine, and a 30 minute graveside service/burial at one of eight cemeteries in the borough.
Cremation – £2,050 – the same as above but with a 40 minute service/cremation at Bradwell Crematorium.
Direct cremation – £967 – the same as above with the exception of the hearse and limousine, with transport to and cremation at Bradwell Crematorium, without a traditional funeral service and family members present.
Other defined elements can be added for an additional cost. Residents can also pay for their own funeral in advance, subject to an administration fee. Items not included in the packages include doctors' fees, ministers and religious services and grave purchase costs.
Cllr. Trevor Johnson, Cabinet member for environment and recycling, said: "I'm really pleased that we're able to provide this new service. Death is an inevitable part of life and affects each and every one of us. Funeral costs in the private sector have risen across the country so the Council wanted to do something to help reduce the financial burden for grieving families in Newcastle-under-Lyme while generally increasing the type of service available in the local area.
"Working in partnership with a funeral director for the first time in this way means we can utilise their specialist capabilities to offer all residents – regardless of their means – the option of a simple and dignified funeral service, providing all the basic elements, for a fixed and affordable cost. That's either at the point of need or purchased in advance.
"As well as being a cheaper alternative in many cases, it also makes things more straightforward as all the costs involved in arranging a funeral are included. Other providers often don't take into account the burial or cremation fees. As the new service is expected to generate a modest additional income, this isn't about making money; it's about helping residents in a meaningful way at an extremely distressing time."
Tudor-Davies Funeral Services Ltd was successful in a competitive tender exercise.
Managing Director Geoff Tudor said: "We are pleased to be a part of this new initiative, working with the Borough Council to ensure that any resident in Newcastle can have the celebration of their life they deserve at a reasonable cost. We are an independent family business that can work closely with the local community. We are very approachable and our doors are always open to anyone that wishes to pop in, have a cup of tea and a chat to find out more about what we are able to offer."
Fees for the Council's burial and cremation services are included in its annual scale of fees and charges in the interests of transparency.
For more information, visit our webpage or contact Tudor-Davies Funeral Services Ltd on 01782 922810/e-mail enquiries@tudor-davies.co.uk .
---
Last updated 19 October 2021