Council consults on new borough local plan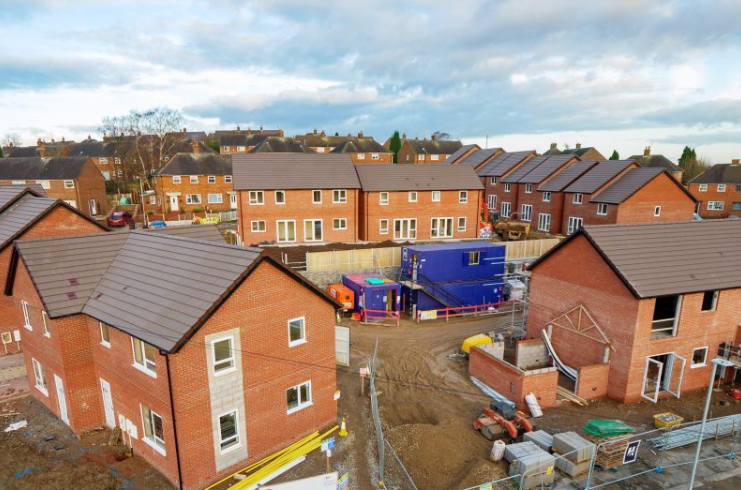 Residents can view the proposals and comment online until 5pm on Monday, 24 January. They can also attend drop-in events in Audley and Keele or organise a virtual meeting during the w/c 10 January.
A consultation exercise continues to gather residents' views on the first draft of a new Local Plan.
The Council is carrying out a borough-wide public engagement campaign to gauge opinion on its Issues and Strategic Options document.
This constitutes the first stage in the plan making process and identifies key planning issues facing the borough until at least 2040, potential options to address them and suggested policy options.
In January the Council resolved to prepare a new Local Plan so that it can reflect local aspirations and the unique characteristics of the borough while being responsive to wider changes in the economy. Work to prepare a Joint Local Plan with Stoke-on-Trent City Council has now ceased but the Council continues to work closely with the city on cross boundary planning issues as it does with all other neighbouring authorities.
Residents can view the new proposals and submit comments online at https://consult.newcastle-staffs.gov.uk until 5pm on Monday, 24 January 2022.
A number of drop-in events have taken place at community venues across the borough where people have viewed and discussed the current plans with the planning policy team.
The remaining ones are taking place at –
Audley Methodist Church – Tuesday, 11 January – 3pm-7pm
Keele Village Hall - Thursday, 13 January – 3pm to 7pm
Both venues will be sufficiently cleaned and well ventilated, with face masks and hand sanitiser readily available. There will be one-way systems in place where possible and attendance will be monitored to prevent overcrowding.
In addition, borough-wide virtual meetings are available via Zoom/phone call on Wednesday, 12 January from midday to 7pm.
Time slots for a virtual meeting should be booked in advance and it's recommended to pre-book an appointment for the drop-in events. Please contact the planning policy team on 01782 742467 or e-mail planningpolicy@newcastle-staffs.gov.uk for more information. Please note that this e-mail address doesn't accept consultation comments.
All responses will inform the publication draft of the Local Plan which is expected to go out for public consultation in autumn 2022.
Cllr. Paul Northcott, Cabinet member for strategic planning, said: "The Council is committed to keeping residents and other stakeholders involved and informed in the process of preparing a new Local Plan for Newcastle-under-Lyme.
"Local Plans are used to guide decisions on matters ranging from the location of new housing, roads, shops, businesses, parks, schools and open spaces to the design requirements of new buildings. Policies are also used during the planning application process.
"It's important to remember that individual sites for any future housing and employment are not being considered at this stage. Before any decisions are made about what land is required for the future, we really want to hear residents' views on the issues and options. It's really important that they have their say so we've organised a number of ways they can get involved."
The Issues and Strategic Options document can be viewed at Castle House in Newcastle as well as libraries throughout the borough during opening hours. If residents don't have online access, they can submit comments in writing to Planning Policy, Newcastle-under-Lyme Borough Council, Castle House, Barracks Road, Newcastle-under-Lyme, ST5 1BL.
---
Last updated 11 January 2022