Cabinet set to give go ahead to buy shopping arcade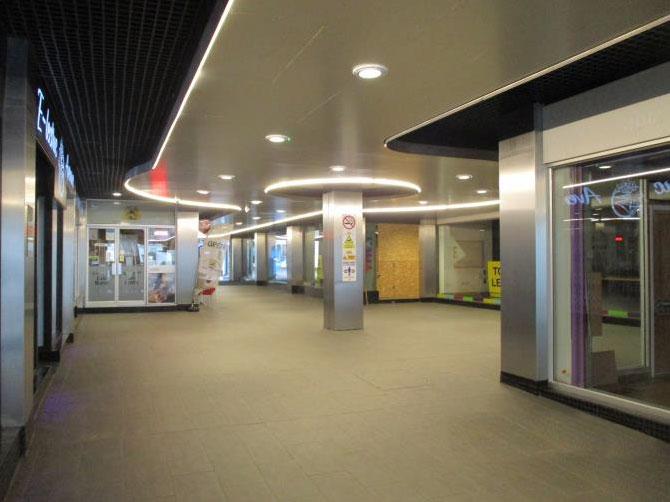 Approval to finalise the purchase of a small shopping arcade in the heart of Newcastle town centre comes before Cabinet next week.
Approval to finalise the purchase of a small shopping arcade in the heart of Newcastle town centre comes before Cabinet next week.
Buying York Place is a key part of the Council's ambitious regeneration programme, financed by the Future High Streets Fund.
York Place, built in the 1960s, incorporates a short, covered shopping area and external shop frontages on to Merrial Street and Red Lion Square. Buying the underused and outdated complex would make way for significant remodelling works, for retail use, enabling better connectivity between a redeveloped Ryecroft and the High Street/Ironmarket.
The Council has received more than £11 million from the Government to renew and reshape the town centre in a way that drives growth, improves experiences and ensures future sustainability.
Other Future High Streets projects include the current demolition of the former Civic Offices – which is unlocking the wider, aspirational redevelopment of the Ryecroft – a new multi-storey car park and further public realm improvements.
Negotiations are ongoing with the site owners, with terms provisionally agreed. Due diligence checks are also underway. If the purchase plans are approved by Cabinet on 1 December, further discussions will take place with the tenants.
Council Leader Simon Tagg said: "This is more positive news for Newcastle. The Council has been successful in attracting once in a lifetime Future High Streets funding from the Government to uplift the status of the town centre as the heart of economic, social and community life in the borough. One of its priorities is to create a town centre for all so we're grabbing this opportunity to deliver unprecedented improvements with both hands.
"The planned purchase of York Place would allow the Council to progress with its exciting regeneration plans and reinvigorate the retail offering in that part of town. It's a strategic site which will become even more important once the Ryecroft is developed. At the moment the arcade's appearance and condition is really poor, and crucially it's blocking good connectivity between the Ryecroft and wider town centre, so the intention would be to revitalise it to ensure it's fit for future needs."
Newcastle-under-Lyme has also received £24.6 million of Town Deal funding from the Government to create a more attractive place to live and work and support the local economy by creating more jobs and attracting investment and businesses to the area.
---
Last updated 26 November 2021