Tennis courts in line to be served an ace opportunity for investment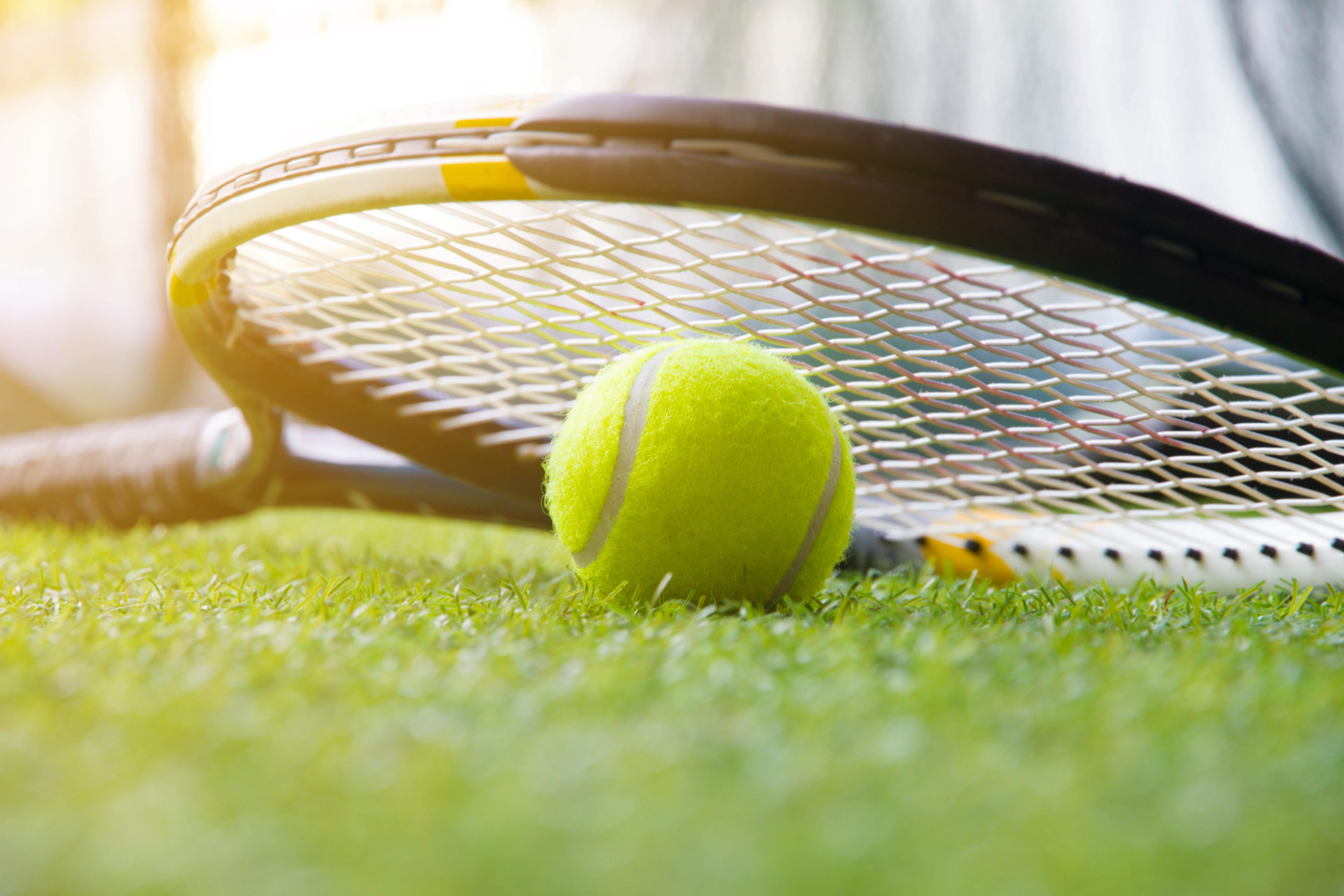 Westlands Sports Centre and Wolstanton Park tennis courts have been singled out to receive grant funding from the Lawn Tennis Association (LTA) alongside capital funding from the Borough Council.
Westlands Sports Centre and Wolstanton Park tennis courts have been singled out to receive grant funding from the Lawn Tennis Association (LTA) alongside capital funding from the Borough Council.
The funding, if approved by the LTA, could allow the Council to deliver new and exciting tennis programmes across the borough as well as opportunities to work with partners to bring additional investment and income into the borough's parks.
The Council currently owns and operates 18 tennis courts based at Westlands Sports Centre, Wolstanton Park, Clough Hall Park, Silverdale Park and Bradwell Lodge.
The LTA has identified Newcastle as one of their priority areas to increase participation in tennis and the Council has been working closely with the association to identify opportunities for innovative improvements and enhanced access to the sport for residents.
Participation in tennis activities over recent years has decreased and, due to the deteriorating condition of some of the pitches, access to the tennis courts has been free, with players turning up randomly for games.
To improve access to the courts and provide easy online booking it is felt that Westlands Sports Centre and Wolstanton Park would benefit from the installation of a gate access system. This would allow residents to find and a book tennis court at any time through the LTA's online booking platform.
Capital funding is also needed to improve the courts at both of the sites. The LTA has provided an indicative cost to install the gate access system and enhance the courts at a cost of £163,700. To fund this investment, the LTA have in principle agreed a grant of £133,700. An additional £30,000 would be allocated from the Council's capital programme.
Council Leader Simon Tagg said: "One of the Council's priorities is to create a healthy and active borough by ensuring residents have access to a wide range of high quality facilities and activities. The current refurbishment of Kidsgrove sports centre and the new pump track at Newchapel recreation ground are two examples. This is a fantastic opportunity for the Council to enhance the quality of recreational tennis facilities in Newcastle-under-Lyme and to develop excellent, affordable programmes for sport, exercise and play."
As next steps, the LTA would commission a detailed scope of works required. The Council would then seek tenders for the project and identify a preferred contractor. A final decision can then be made whether or not to make the grant award. If successful and the work is signed-off, it's expected that the improvements could be completed by spring 2022.
Cllr. Jill Waring, Cabinet member for leisure, culture and heritage, added: "This is hugely positive news and a chance to further support residents in improving their health and well-being. Data from Sport England shows that there is a latent demand in the borough for tennis if physical barriers are removed. It's an ideal opportunity to work with partners to bring more investment and income into our parks, ultimately giving local communities the chance to come together."
Alongside the improved tennis facilities, a new booking system would be introduced as well as special offers and access to a discounted membership at Jubilee2.
The Council's Sport and Active Lifestyles Service would work with the LTA to develop a comprehensive, inclusive and affordable tennis programme at both sites. This programme wouldfocus on both youth and adult programmes, new tennis leagues, a variety of competition programmes, a new tennis coaching programme and inclusive 'tennis for free' initiatives.
Subject to the success of the new programme at Westlands Sports Ground and Wolstanton Park, Council officers would then work with the LTA on a business case for the development of tennis courts in other park settings.
Cabinet will consider the proposals at its next meeting on Wednesday, 1 December.
---
Last updated 26 November 2021