Council services recognised in national awards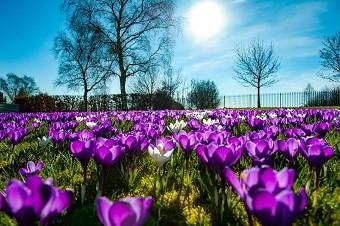 The Council's bereavement and street cleansing services have been recognised in national awards.
The Council's Cemetery and Crematorium Services has been declared Most Improved Performers in the Association for Public Service Excellence (APSE) national awards, winning their category, and the Street Cleansing Services were finalists in theirs, making the service part of the top eight in the UK.
The Leader of the Council, Simon Tagg, said: "APSE is the largest local government benchmarking association in the UK and so this is a brilliant result for the Council and, in particular, the teams concerned.
"We are proud of our Street Cleansing Service and the work they carry out to keep our towns and borough clean and litter free; providing a better quality environment for all of our communities. Their work often goes unnoticed as they busily go about it but we would soon notice the difference if they didn't do such a brilliant and consistently excellent job.
"As for the Bereavement Services team, their role is such an obviously difficult one; it takes unfailing sensitivity, kindness and empathy and upmost professionalism at all times and is unlike any other Council service. This award is a really superb endorsement of the way they carry out their role.
"This national recognition for our teams shows the quality of the service that has been provided here at Newcastle and we're very proud, especially as these awards have been awarded during a coronavirus pandemic with the additional challenges that this has presented to both services.
"Thank you and well done to all."