Pilot run for dynamic response team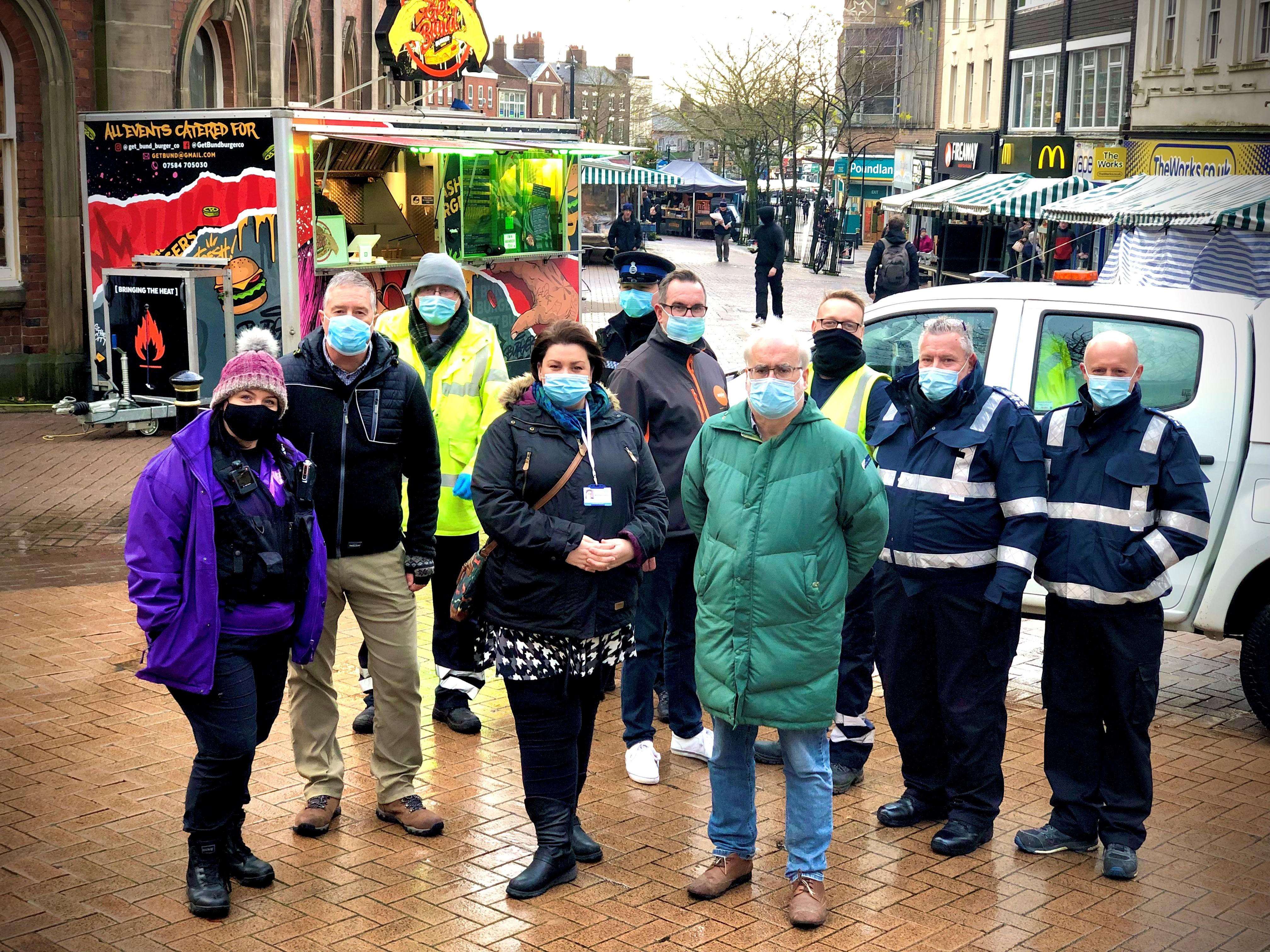 A new, reactive town centre response team will be seen by shoppers and businesses in Newcastle in the run up to Christmas.
A pilot programme for the team, which has been initiated by the Borough Council but is fully supported by the town centre BID and Staffordshire Police.
The idea is that a dedicated town centre operative, supported by a wider team, can be present and available in the town centre to tackle some of the issues shoppers and businesses face during the day, across responsibility boundaries.
The team includes Council employees such as Streetscene, environmental officers and members of the rough sleeper team, supported by representatives from the Council's partner agencies Staffordshire Police and the Town Centre BID. It is expected that the team would also provide a visible presence for some weekend events such as the Artisan and other "special" markets.
The team, including the BID's Ambassadors, will have close links with the Police and PCSOs in town and will maximise the use of live-monitored CCTV system to enable immediate responses to issues or incidents.
The pilot programme started with the team making themselves visible in and around the town centre and setting up communication lines. This week, actions will focus on tackling litter, waste and cleanliness issues.