Land available for sale
Residential development land: Knype Way, A34 (under offer)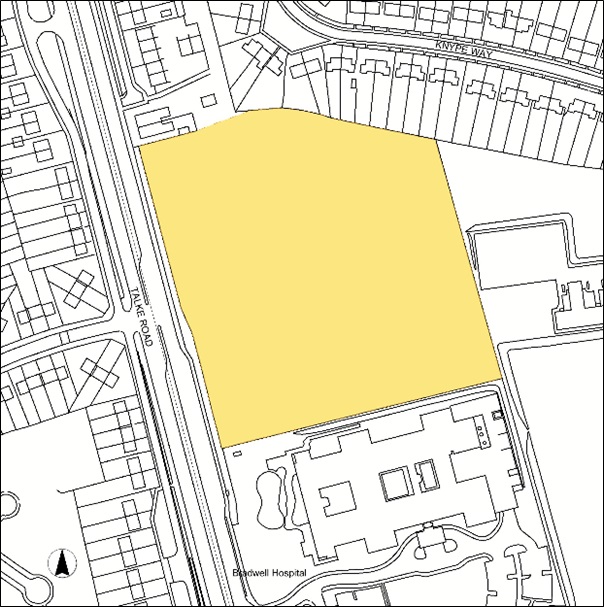 Location
A34 north of Bradwell Hospital, Newcastle-under-Lyme, ST5 8JH.
The site is situated within the urban conurbation of Newcastle, approximately 2.7 miles north of the town centre. This residential development site is close to a range of services and facilities. It has the benefit of excellent transport links to the A34 and is in close proximity to the A500 and M6.
Description
The site comprises approximately 2.56 hectares (6.33 acres) and has the benefit of outline planning permission (application reference: 17/00515//DEEM4)
Plans

Download the location plan and master plan
Price
Offers invited.
Planning
Interested parties are advised to make their own enquiries to the planning team.
Legal costs
The purchaser will be responsible for paying our proper legal costs in preparing the legal documentation.
Supporting documents
View supporting documents and reports for the planning application.
Contact the property team
If you are interested in viewing this listing or would like further details, please contact us. You can call 01782 742375 or 01782 742373. Or, if you would prefer to email, please send your email to jean.williams@newcastle-staffs.gov.uk or joanne.baldwin@newcastle-staffs.gov.uk