History of recycling and waste in Newcastle borough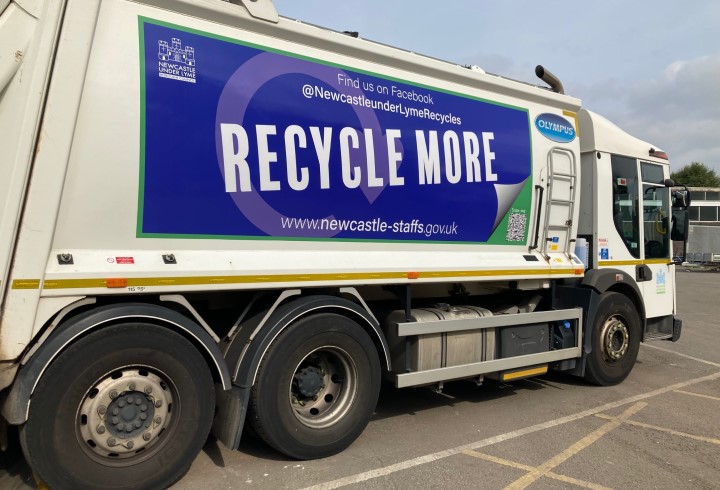 As Newcastle is celebrating 850 years we thought we would take a look at how rubbish has been handled over the years.
Our ancestors
Our ancestors produced far less waste than we do today. They had fewer possessions, and no plastics or electrical appliances and the bulk of Medieval society's 'rubbish' was biodegradable.
Muck rakers were hired to do whatever job they could to improve street cleanliness. They were rewarded well, for what must have been a horrible job (later in the Medieval period, the practice of dumping chamber pots out of windows was also made illegal).
The Victorian age
Fast forward to the Victorian age (which lasted from 1837 to 1901). This was very much a transitional period in the way rubbish was managed in Great Britain. The solution to general household waste disposal at the beginning of this period centred around the 'dust yards'.
There were profits to be made from rubbish, which was rarely wasted. Dust carts and rag and bone men were at the front line of refuse collection until at least the 1850s, when the market in rubbish started to collapse. The Public Health Act of 1875 decreed that every household should deposit waste in 'moveable receptacles', which would then be collected, sometimes twice weekly, by horse-drawn, open dump trucks.
To see what goes into your 'moveable receptacles' today see our containers page.
The rubbish collected was widely recycled:
coal ash was useful to bricklayers and farmers
tins were melted down and formed into other metal objects
rags were made into paper; string was sent to mat-makers
'soft stuff' could be used as manure
If the rubbish had no use, then it was burnt in a furnace.
The Clean Air Act 1956
The act was introduced to improve general health by cutting sulphur dioxide emissions which reduced the amount of household fires lit by families burning their own waste. Controls over how much rubbish could be burnt saw an increase in the volumes of rubbish needing removal.
Friends of the Earth
Friends of the Earth launched their first recycling campaign in 1971 - a bottle dump outside the London headquarters of soft drinks giant Schweppes. The protest was aimed at the company's 'non-returnable' bottle policy and to raise awareness of the extra waste that was destined for landfill.
Making waste work
This 1996 government strategy was a detailed strategy which outlined how a minimum of 25% of all household waste could be recycled by the year 2020.
Recycling in the borough today
Today in Newcastle under Lyme we recycle almost 50% of the waste collected, we incinerate what we can't recycle. This is turned into electricity
Further information
To find out more about your collection services see our pages on this website.
You can also follow us on Facebook (@NewcastleunderLymeRecycles)