Omnia8 at Jubilee2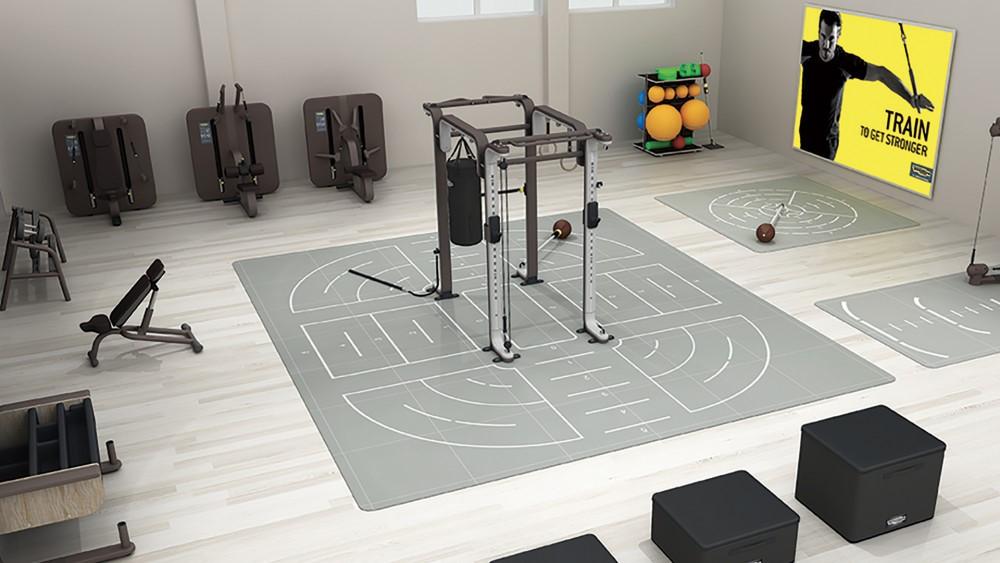 The Omnia8 area is a functional space that can be used for small group training; personal training sessions or as a piece of equipment during your regular gym workout. It's great because you can use the Omnia8 for so many different types of exercises, every workout can be different.
The Omnia has various attachments that can be used; this is an excellent way to prevent boredom as it adds variety to your training routine. It has simple accessories which are great for physiotherapy, rehabilitation or even if you're not very confident in the gym. If you're feeling up for a challenge, you can also incorporate very different and complex exercises which can be used to develop your ability even further.
TRX: push up, chest press, low row, bicep curls
Gymnastic rings: tricep dips, low row
Pull-ups: wide grip, narrow grip
Resistance band training: mini sprints, jumps, tricep pull down
Boxing: any variation
Omnia is an excellent piece of equipment that can be used to develop your fitness levels while having a fun training session.