TEAMBEATS at Jubilee2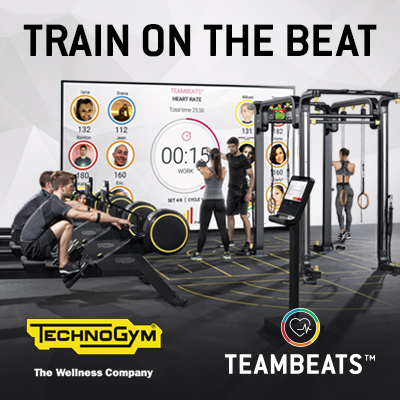 TEAMBEATS™ is a Heart Rate Training platform that connects live heart rate and calorie burning results to your workout. This technology measures individual effort and output which ensures you are getting the results you need, all in the fun of a group training session.
Does this cost extra?
No, all classes and technology are provided to you through your current fitness membership.
What do I need to bring along to a class?
You will need a heart rate belt for these sessions to take full advantage of this great new technology! Along with a heart rate belt, just the other usual items: towel and drink bottle.
Do I need to purchase a specific type of heartrate belt for TEAMBEATS™?
Yes, this technology requires members to wear a band that is Bluetooth-compatible and ANT+ Protocol.
How do I book into a TEAMBEATS™ class?
All our Omnia classes on the gym floor are TEAMBEATS ready. And we are currently using Teambeats in a variety of our studio classes.
Who can participate in these classes?
This technology is available to everyone here at Jubilee2. Just see the instructor before the start of the class to help set you up in the kiosk. All you will need is a belt to ensure you can tap into this awesome technology!