Council and partners introduce orders to combat anti-social behaviour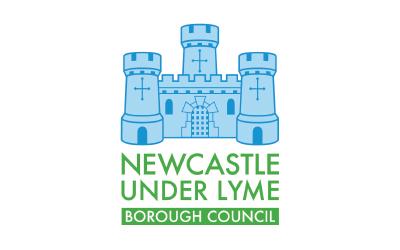 Revised public space protection orders (PSPOs) have been introduced in Newcastle town centre and Queen Elizabeth Park to help tackle anti-social behaviour.
The orders – granted by Newcastle-under-Lyme Borough Council – give police officers enhanced powers to disrupt activities that have taken place, or are likely to take place, that have a detrimental effect on the quality of life of those in the areas. This includes persistent activities that are likely to be considered unreasonable.
The updated orders are in place for another three years and prohibit an increased number of activities, including:
• Littering
• Abusive language
• Congregating in groups of three after being asked to disperse
• Open cans/bottles of alcohol
• Graffiti
• Obstructing alleys and stairwells
Those who are found to be deliberately breaching the order can be subject to a fine of up to £100 under Section 67 of the Anti-Social Behaviour, Crime and Policing Act 2014.
Cllr. Gill Heesom, Cabinet member for community safety and well-being, said: "The Council works closely with multi-agency partners, including Staffordshire Police, on a daily basis to maintain public spaces as pleasant, safe and welcoming places for all.
"It has the power to restrict how people behave in specific areas in order to reduce, or prevent, anti-social behaviour and crime. Public space protection orders aim to deal with particular problems that are having a detrimental effect on people's quality of life. They are one of many powers available to the police to address unwanted and negative behaviour.
"The Council has had orders in place for Newcastle town centre and Queen Elizabeth Park for several years now. They're reviewed and updated on a regular basis, following consultation with residents and visitors, to make sure they're still relevant and fit for purpose."
Chief Inspector John Owen, of the Newcastle local policing team (LPT), added: "We are very proud of our town centre and want it to be a safe, enjoyable and thriving place for businesses and residents.
"Whilst PSPOs are a great tool in the fight against anti-social behaviour, it isn't about stopping people seeing their friends and experiencing the night-time economy. They are used to target those who persistently causes distress to local communities and allow us to work closely with our partners to identify those responsible and ensure appropriate action is taken.
"It's a very positive step for local policing and communities and will give us extra tools to service the priorities which matter the most."