Council to make best use of land and money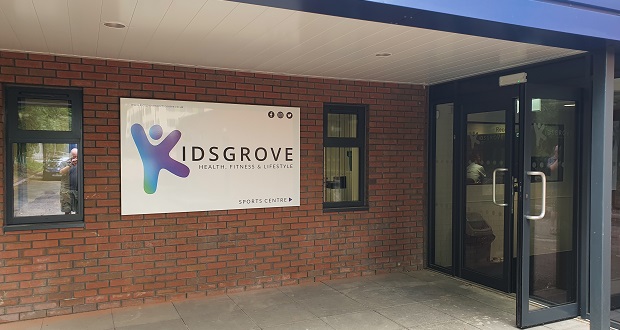 A borough-wide strategy is being updated to reflect multi-million pound investment in Newcastle town centre.
Millions of pounds have been raised for reinvestment in community projects, maintenance and new equipment by selling unneeded council land and buildings.
Newcastle-under-Lyme Borough Council has generated £6.1 million since March 2021 as part of its asset management strategy.
Stephen Sweeney, Deputy Leader of Newcastle-under-Lyme Borough Council and Cabinet member for Finance, Town Centres and Growth, said
With local authorities under pressure to balance the books we have a duty to do the best we can with our assets for the benefit of our taxpayers, so periodically we take a fresh look at the best potential use for under-used land and buildings.

Each suggestion is subject to a business case and review, and if appropriate we can free these sites to support new homes, jobs and wider investment in Newcastle and Kidsgrove."
Money raised from sale of assets cannot be used towards meeting annual running costs for the council, but can be used for investing in communities, equipment and infrastructure.
Recent expenditure supported by asset sales include helping reopen Kidsgrove Sports Centre, updating old waste collection and street cleaning vehicles, and maintaining buildings, including reroofing business units.
The updated asset management strategy, to be considered by the council's Cabinet next week, includes updates on the £30 million development at The Ryecroft and York Place, long term plans for residential and industrial development as part of regeneration plans for Knutton, and the creation of a shared base for public services in the centre of Kidsgrove.
Also included are proposals to sell a series of small car parks for redevelopment once the new 455-space Castle car park opens, although the report makes clear that public parking spaces will be maintained on a number of sites as requested by local businesses.
Other land earmarked for potential development includes the former Keele golf course, the site of the former Zanzibar nightclub near Newcastle town centre, and Parkhouse West, off the A34.
Cllr Sweeney added:
The asset strategy is not just about selling things – it's about making the best use of what we have.

So we might want to reduce spending on heating and maintaining old buildings, or redevelop others to increase income – and we're constantly looking to reduce our carbon footprint."
And he added:
At the moment we are also having to identify through our Local Plan which parts of the Borough can be used in coming decades for housing, businesses and community facilities.

We prefer using existing 'brown field' sites wherever possible, rather than green field ones, so if we have unneeded land it makes sense to make it available for development."