Book launch celebrates special history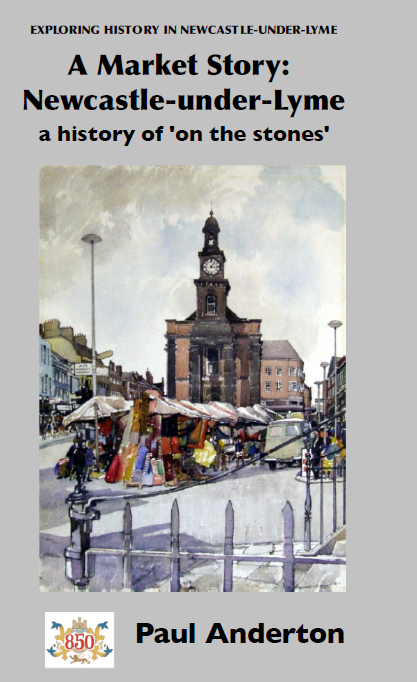 Centuries of unique history have been captured in a new book.
Newcastle-under-Lyme has had a market since a royal charter was first granted in 1173.
Now academic and prominent local historian Paul Anderton is publishing his history of the market there, focusing on the years since 1835, at a special event at the Brampton museum.
Simon Tagg, Leader of Newcastle-under-Lyme Borough Council, said:
The first charter from King Henry II gave Newcastle the right to hold a market and since then that market has been a thread running constantly through the town's history.

As we celebrate our 850th anniversary, I'm delighted that this book should chart nearly 200 years – or shall we call it the recent history – of Newcastle's market and how it reflected the changing life and times of our forefathers."
Cllr Tagg, who has contributed a foreword to the book, will be present at The Brampton Museum on Saturday, 18th November at 2.15pm, when author Paul Anderton will be giving a short talk on the subject.
Entitled A Market Story: Newcastle-under-Lyme a history of 'on the stones' begins in 1835 when local government reforms brought the market under the control of the local authority and subsequently contributed to the town's social and economic development.
Author of numerous books on local history, Mr Anderton was formerly a Senior Lecturer in History at North Staffordshire Polytechnic and Adult Education Tutor at Keele University.
Cllr Tagg added:
I can trace my own family connections in Newcastle-under-Lyme for 300 years and it's remarkable to think that my own ancestors would all be familiar with a version of our market, its stalls and atmosphere."
Tickets are free but places can be reserved at: Book launch: A Market Story: Newcastle-under-Lyme, a history of 'on the Stones' at Brampton Museum event tickets from TicketSource