Newcastle in Bloom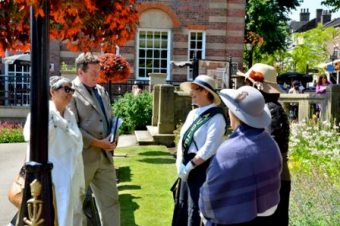 Newcastle first entered Bloom as a small city in 1991. We have recently celebrated 30 years of being involved with the campaign. This is an achievement we are extremely proud of!
This year we will be focusing on the Queen's Canopy and the forthcoming jubilee celebrations. We will also look to the future of the campaign and see what improvements we can make to our environment.
Please keep your eyes peeled for some exciting projects coming your way!