The mayor
The current mayor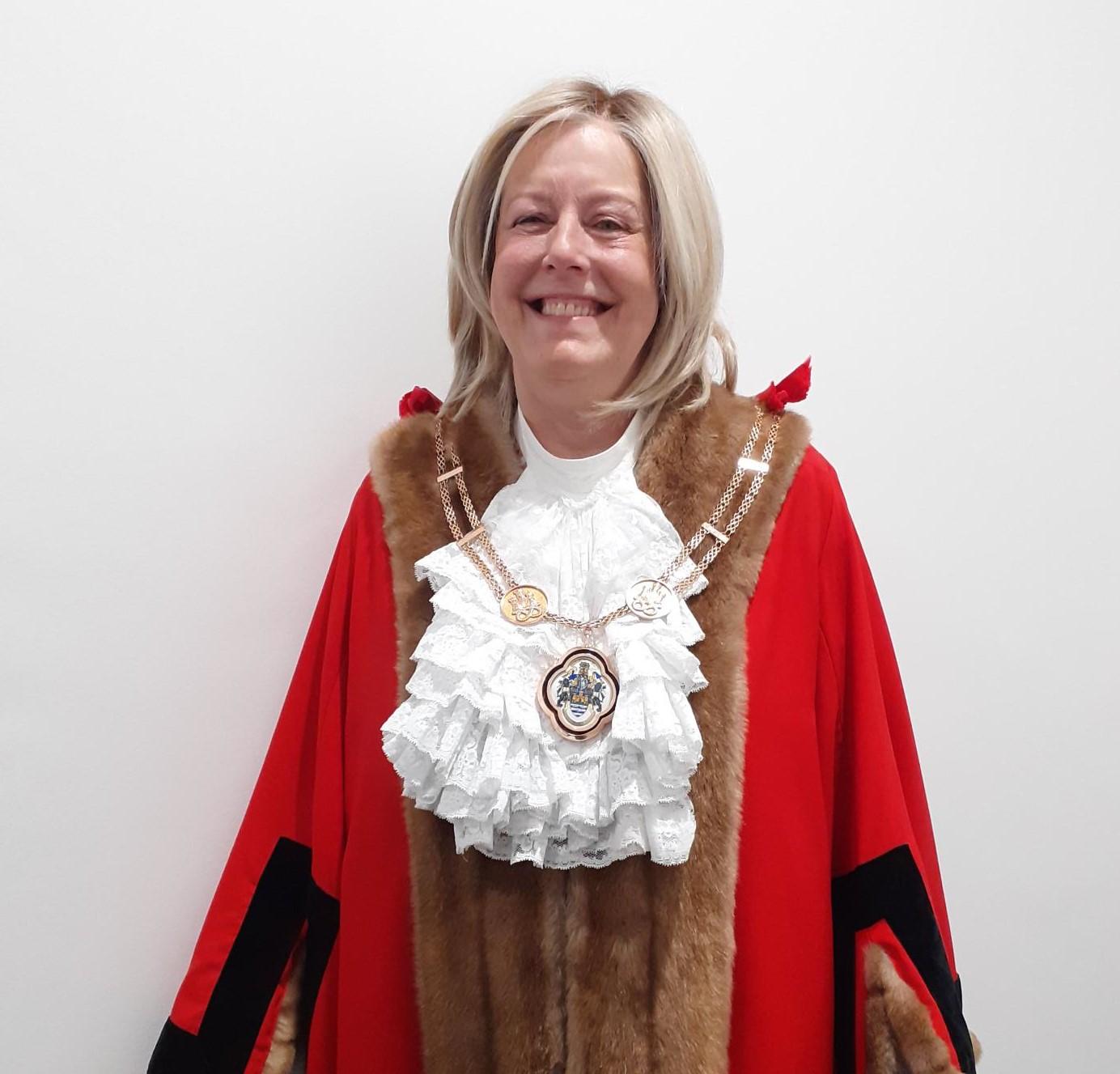 The current mayor is Councillor Gill Burnett.
Here is an introduction from Gill:
"Hi I'm Gill Burnett a resident of Kidsgrove in the Borough of Newcastle Under Lyme and for over 40 years I have lived in a small conservation area in Kidsgrove and can't express enough what a fantastic area it is to live!
"I have served on the borough council for two terms now and has recently been re elected to serve for another 4 years. I am also a County & Town Councillor.
"As a member of the Town Deal Board I have worked closely with National Rail, the Canal and River Trust and its partners to successfully secure £16.9 million for Kidsgrove.
"I am a trustee of Kidsgrove sports Centre and am looking forward to it reopening in the summer.
"Treasurer of the North Staffs 1940s Association.
"In my spare time I enjoy walking along our canals and spending time in our green and open spaces.
"In my year as The Mayor of Newcastle I am looking forward to raising the profile of The Town, bringing together the community and hopefully during all the hard work have some fun along the way."
The mayor's chosen charities
Tri Services Veterans Retreat at Mow Cop
This will be a safe haven offering ex service personnel, their families and the community a peaceful place where they can rest and recuperate.
Home Start Newcastle
Working alongside families experiencing a number of challenges including;
children's health, wellbeing and development