The mayor
The current mayor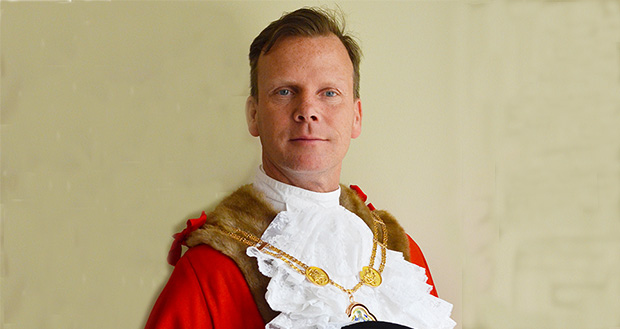 The current mayor is Councillor Simon White.
Here is an introduction from Simon:
My name is Simon White I am 55 years of age and I live in Madeley at the old Hall, which I run as my Bed and Breakfast business.


I have lived in the borough for 16 years now although I was born and bred in Lancashire, I have made Madeley my home and live there with my husband Gary who is also a Borough Councillor and serving as my consort.


I have worked in the community for the majority of my time in the borough first of all serving as a parish councillor which I still am and becoming a Borough Councillor eleven years ago. I have also been a Governor on the Madeley High School and currently active member of the Alms houses charity.


I am a keen advocate of working closely with our community and for making the most of the important historical heritage of the borough.


This is my third Term of Office, my first being in 2017/18 and second time in 2019/20 and I will do my upmost during this year in office to bring Newcastle back to the forefront in ensuring our heritage and our facilities are well known about.


In my personal time I enjoy keeping fit and cycling around our beautiful countryside.