The Countess of Wessex meets town centre teams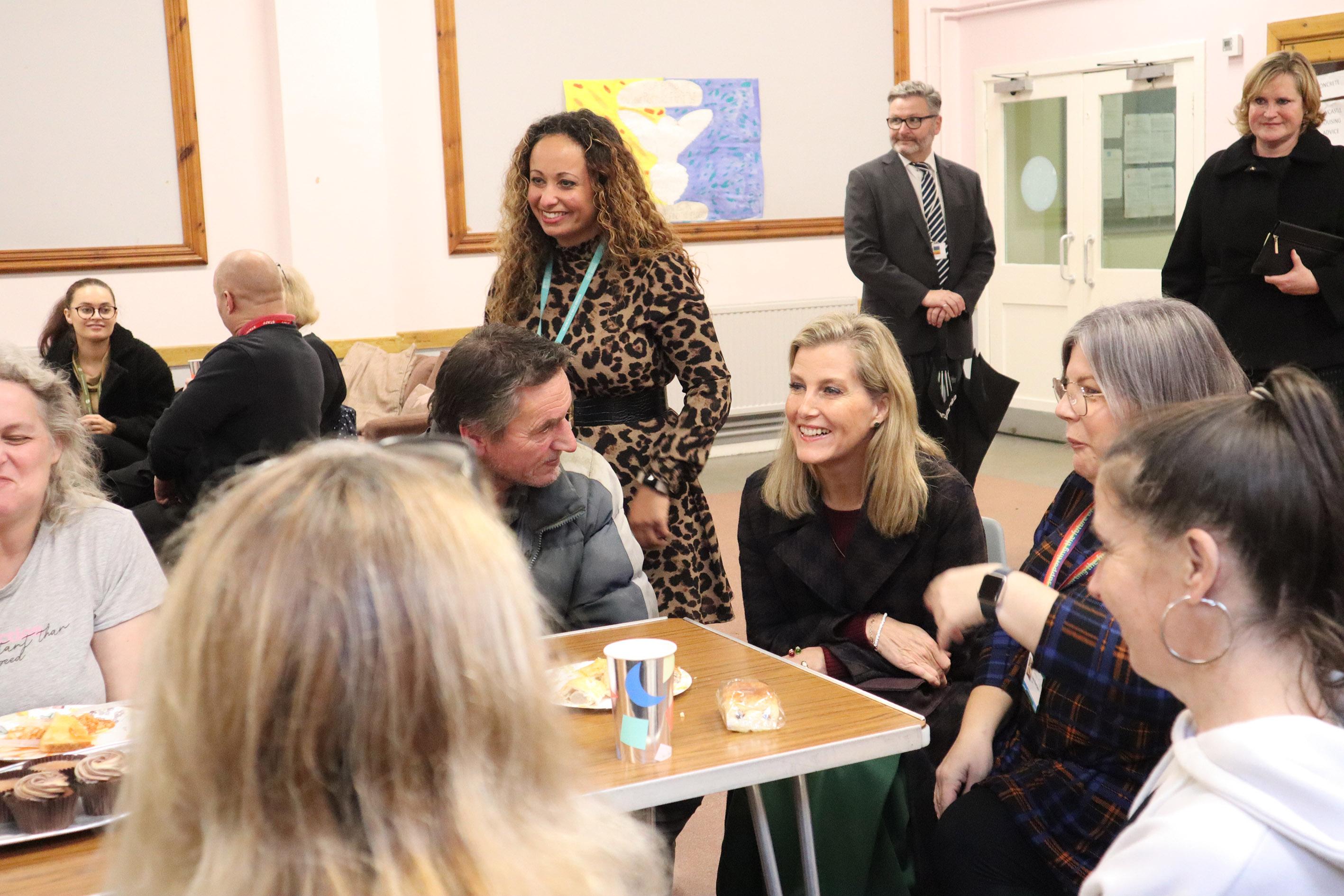 The Countess of Wessex visits Newcastle
Her Royal Highness The Countess of Wessex visited Newcastle yesterday afternoon to meet the teams working to provide safe spaces for women in the evening in Newcastle town centre and also those involved in new initiatives to tackle homelessness and rough sleeping.
The first stop was to the Women's Safer Space unit at Lancaster Building. Here The Countess met Michelle Hopper, the Council's senior partnerships officer as well as Catherine Fox, the Newcastle Partnerships and Vulnerability Officer, and Charlotte Pearce and Lianne Shea from the Business Improvement District (BID).
Catherine Fox spoke to The Countess about the Women's Safer Space project, including showing her some of the items which can be offered to women seeking support, and also introduced her to some of the volunteers providing the service.
Afterwards, Her Royal Highness met Gillian Taylor, the Council's lead officer for the Homes for Ukraine Scheme and some of the Ukrainian families currently living in the borough and their hosts.
The Countess of Wessex then visited the Salvation Army offices in Bridge Street where Her Royal Highness met Krestal Al Daami, who leads the Council's homeless and Rough Sleepers Initiative (RSI). Krestal introduced her to the team and gave an overview of the service and what they are trying to achieve.
The Countess also spoke to several service users about the issues that they face and what is being done to help them and she thanked them for sharing their experiences.