Exhibitions
The Lost Charter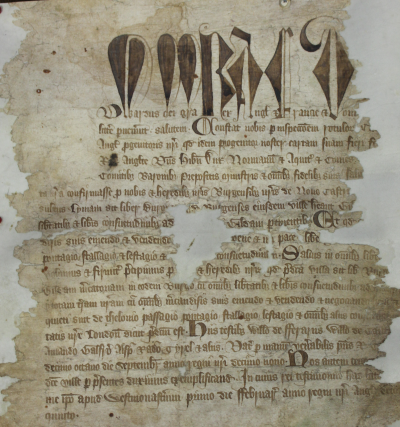 The latest exhibition to go on show in our Jim Wain Courtyard Gallery celebrate 850 years of the history of our borough.
King Henry II gave Newcastle-under-Lyme a special 'borough' charter in 1173 which gave the town special privileges.
Find out about this lost charter, take a look at the surviving charters and explore centuries of our local history - from medieval to modern times.
Admission
The exhibition is free to visit.

Opening times
The exhibition will run from Saturday 29 April to Sunday 9 July 2023.
10am - 5pm Tuesdays to Saturdays.
1.30 - 5pm on Sundays.
Events
We have a wide range of events for all ages, including many to celebrate the 850th anniverdary of the granting of the charter. For more information on what's on, please see our what's on page.
Donations
There is a special donation box in the exhibition. We are raising money to conserve our historic charters, please consider donating if you are able to. You can also donate online if you would like to.