Exhibitions
The Angel Project by John Rattigan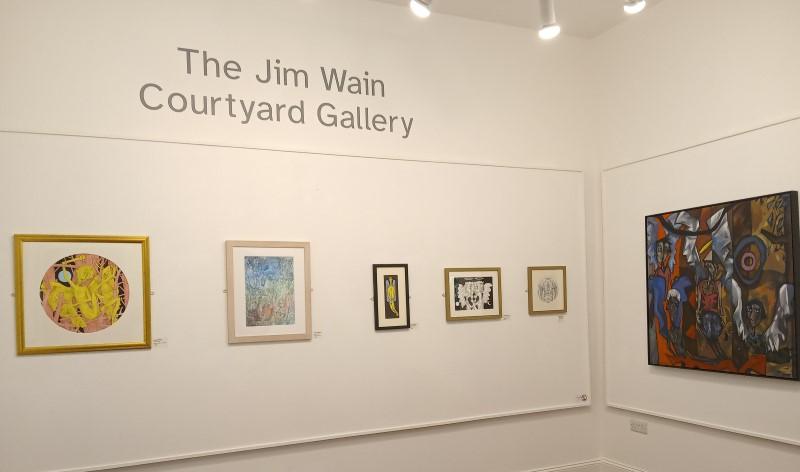 John Rattigan's exhibition is a collection of paintings and drawings of angels, depicted in a variety of situations and styles.
The Angel Project was originally part of a touring exhibition where John invited fellow artists from the Midlands to creat personal responses to aspects of the time honoured visual conventions or narratives associated with angels.
As this theme formed a central part of his work John continued to explore it in subsequent years as an individual project, saying;
Although angels play a significant role in a number of key biblical narratives, references to their actual physical appearance are surprisingly few and far between. That job has been left to artists to resolve. Paradoxically, in striving to describe these otherworldly, celestial beings artists have cast them as reflections of human kind, albeit a few steps removed.


I couldn't resist visualising the angels in my work as messengers grappling with the practicalities of being earthbound.


Falling angels as well as fallen angels, they sometimes find themselves getting entangled in trees or are seen practicing flight manoeuvres (a school for angels). In other versions I envisage them in playful or mischievous moods, dancing or cavorting in their free time or even painting their own halos!
The Angel Project builds on the success of The Adam & Eve Project, another themed exhibition which was displayed at The Brampton Museum in 2018.
Admission to the exhibition is free and the museum is open Tuesdays to Saturdays 10am - 5pm and 1.30 - 5pm on Sundays. All of the works on display are for sale.