Exhibitions
Fuse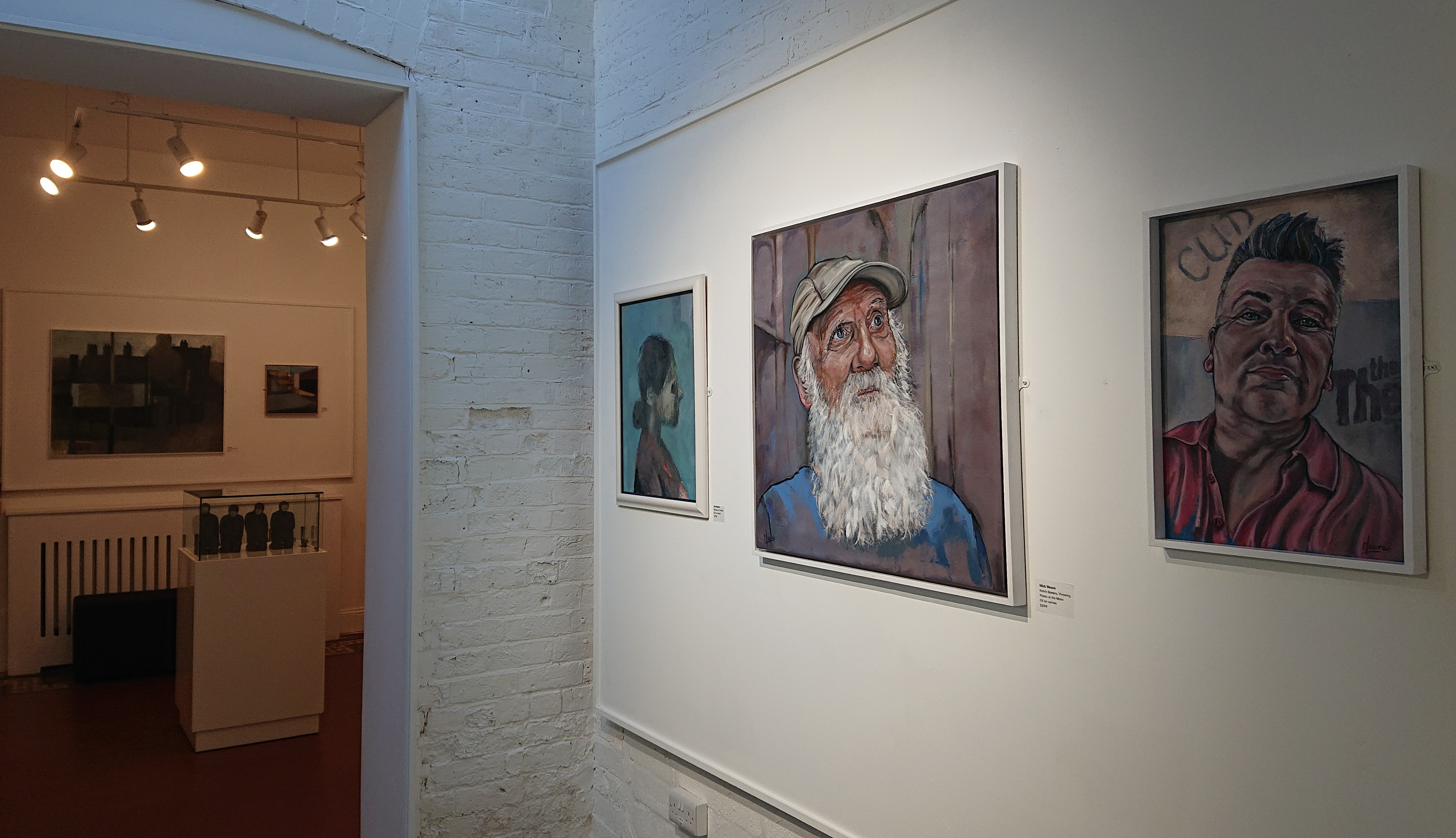 The Fuse exhibition has now ended.
We loved having this exciting collaborative exhibition by contemporary artists Sally Fitchard, Ian Mood and Nick Moore on display at the museum.
After Fuse....
As part of the Fuse exhibition visitors were able buy a clay bud by artist Sally Fitchard to decorate at home. The buds which returned to us were added to the ceramics installation and you can see the returned buds in detail on Sally's website.
All of the decoarted buds are now available for collection and can be picked up from museum Reception Tuesdays to Saturdays 10am - 5pm or 1.30 - 5pm on Sundays.
Sally asked visitors to suggest names and emotions for the clay heads which were part of the exhibition. She is now working on creating bodies for the heads based on the comments and suggestions she received. These will go on display at the museum in the coming months. Please call in to have a look.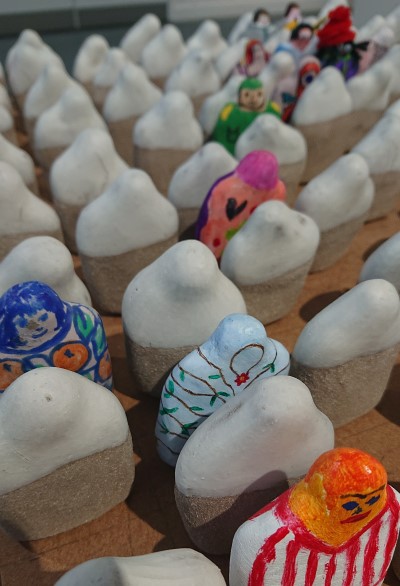 Decorated buds by Sally Fitchard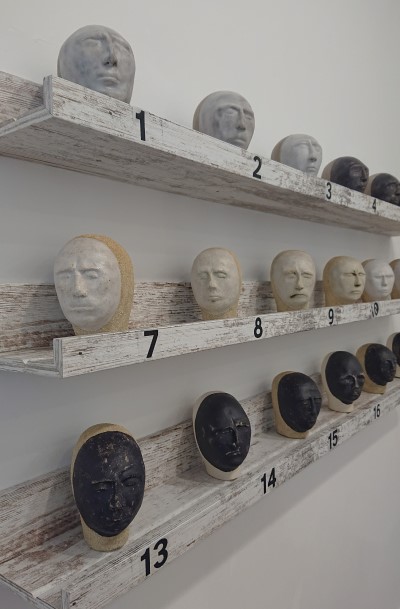 Heads on a shelf by Sally Fitchard