Museum meeting rooms
Main event space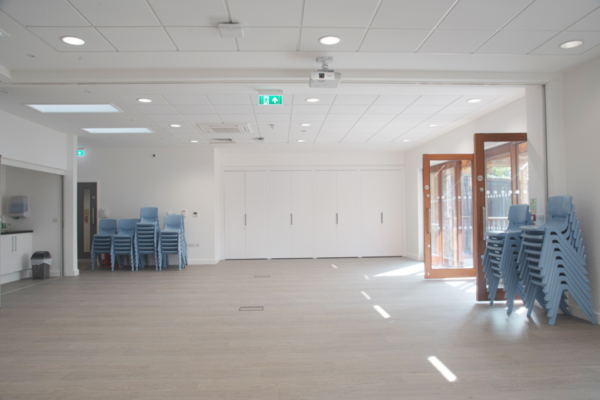 A modern, bright and versatile space that can be set up for events, exercise classes, talks, markets, craft groups and large meetings.
Can seat up to 90 people theatre style and 45 people for yoga or craft classes.
Easily accessible tables and chairs for you to lay out the room as you wish.
Room includes:
access to outdoor deck space if catering booked
own toilets, including accessible toilet
cupboard for guests to store coats and bags
If requested, museum staff can help facilitate your event and advertise it on our what's on page.
Price
£50 an hour standard hire
£34 an hour not for profit discount rate
Catering
The Little Vintage Tea Room can provide a range of catering options, from refillable tea and coffee at £2.30 a head to bespoke buffets, working lunches and afternoon tea.
Please see the menu.
Groups may bring their own tea, coffee, refreshments and catering, we can provide a kettle and crockery in the kitchenette. The group will be responsible for collecting, washing and returning the crockery at the end of the session.
Environmental sustainability
We pride ourselves in offering eco-friendly room hire. Our new meeting rooms include a recycling bin and are powered by an air-source heat pump and solar panels. All our catering is locally sourced and uses glass and crockery to reduce single use plastics.
Additional support
Do you need help to run your event, set up your room or to access a meeting room outside of the museum's regular opening hours. You can hire a member of the museum team to help at a cost of £25 per hour.
Availability
Rooms are available for regular hire or advance bookings on Thursdays, Fridays, Saturdays and Sundays.
Rooms are available for short notice hire on Mondays, Tuesdays and Wednesdays.

A panoramic view of the main event space.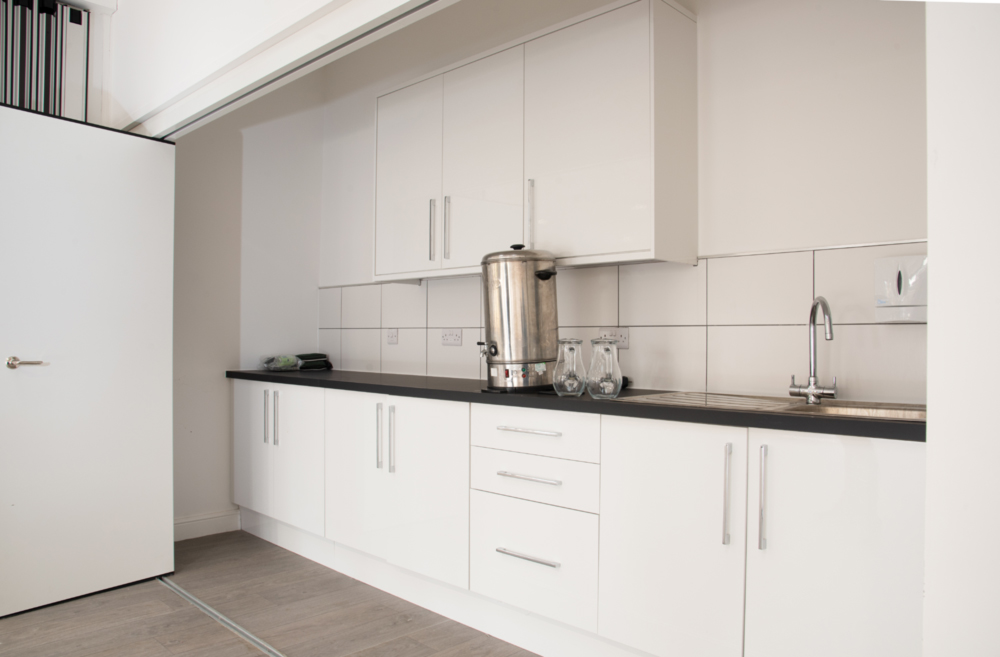 The kitchen in the main event space.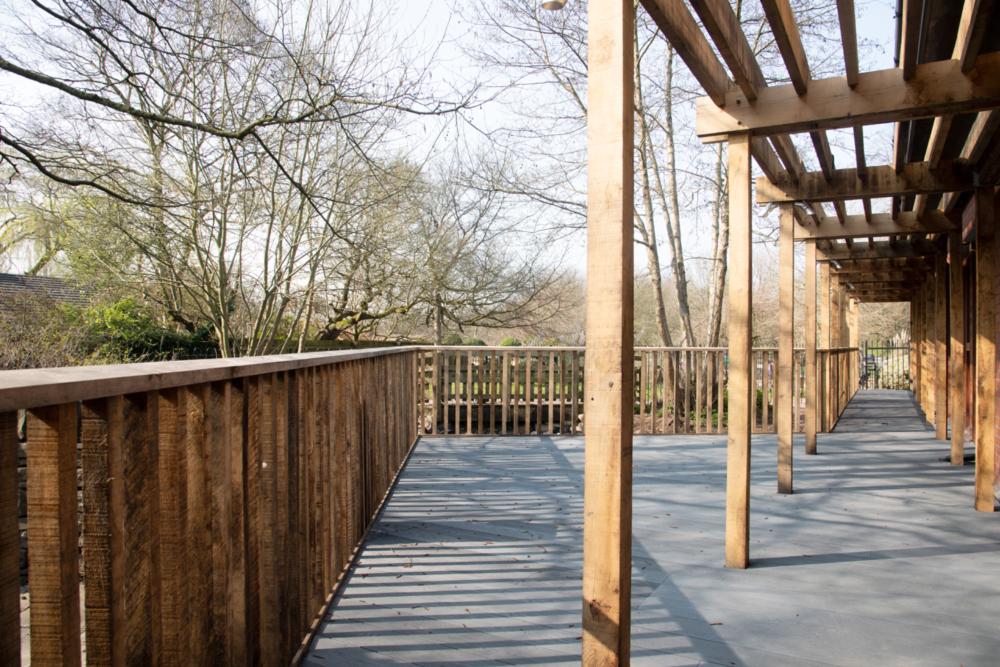 The outdoor deck area from the main event space.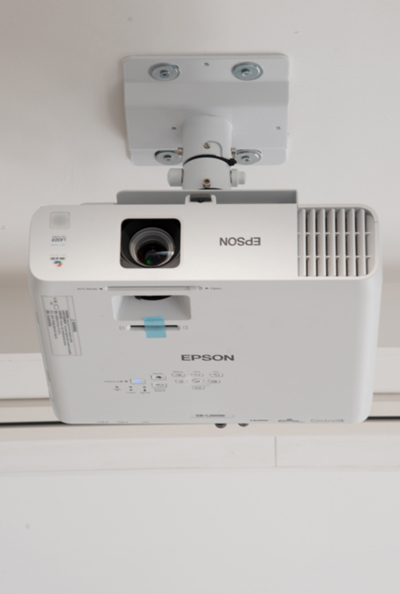 Projector in the main event space.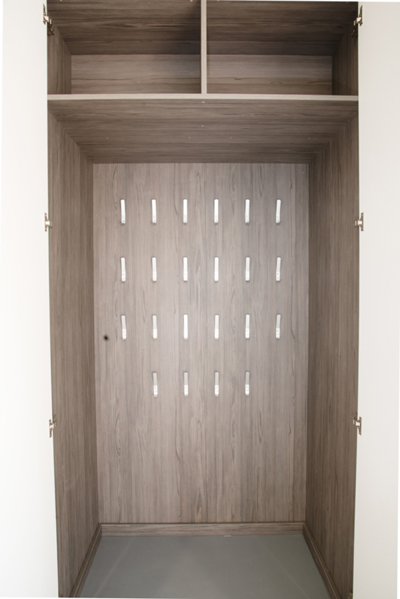 The cloak cupboard in the main space.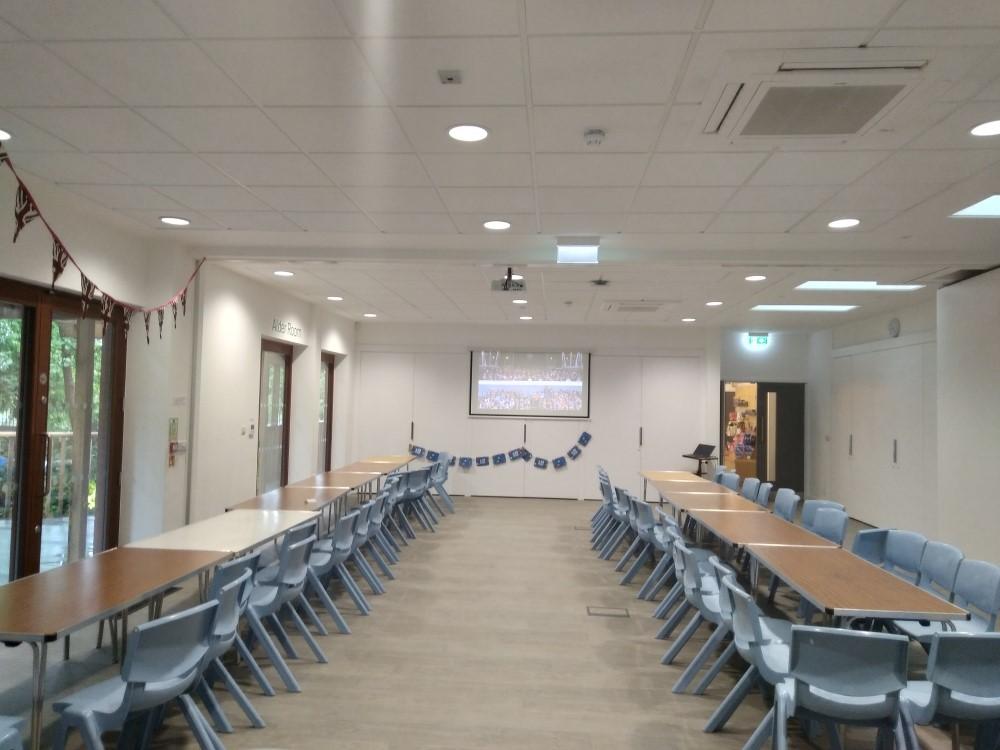 The event space set out for a street party.