Museum meeting rooms
Willow room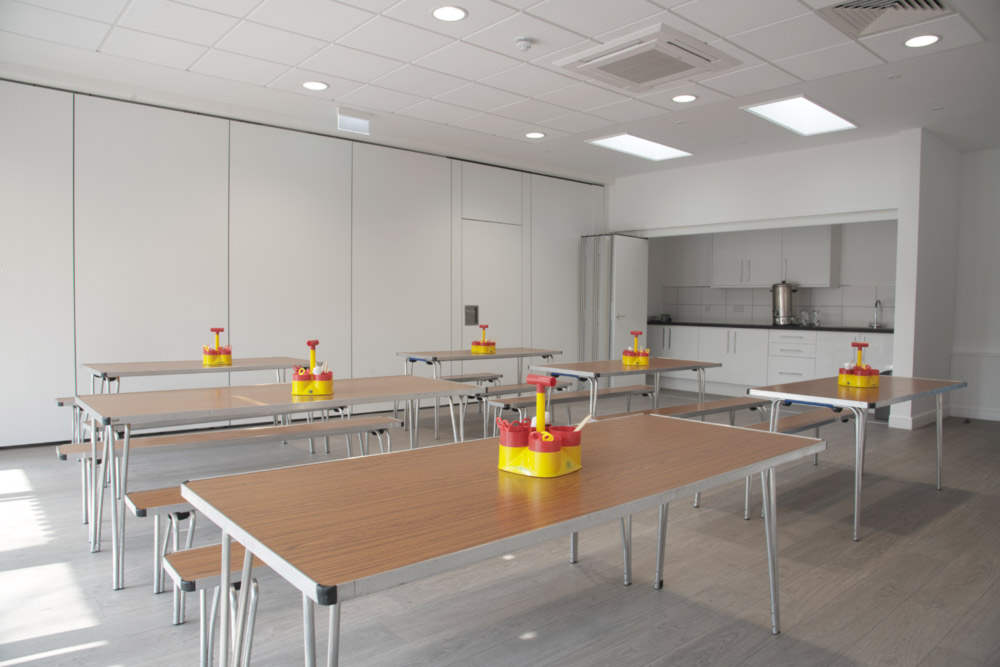 A modern, bright and versatile space that can be set up for talks, craft groups, language classes and group meetings.
Can seat up to 48 people theatre style and 24 people for yoga or craft classes.
Easily accessible tables and chairs for you to lay out the room as you wish.
Room includes:
access to outdoor deck space if catering booked
own toilets, including accessible toilet
hearing loop

free all day parking
If requested, museum staff can help facilitate your event and advertise it on the museum website what's on page.
Reviews of the Willow Room
Really pleased with the room it was just the right size everything was white clean airy and loved the fairy light wall lovely touch (for our baby shower).
Comfortable room with access to all the equipment we needed - very quiet too, which helps when you are holding a "head banging" business planning meeting!
Price
£35 an hour standard hire
£27 an hour not for profit discount rate
There is a 10% discount for block bookings of 6 or more dates.
Catering
The Little Vintage Tea Room can provide a range of catering options, from refillable tea and coffee at £2.75 a head to bespoke buffets, working lunches and afternoon tea. Please see the menu.
Groups may bring their own tea, coffee, refreshments and catering, we can provide a kettle and crockery in the kitchenette.
The group will be responsible for collecting, washing and returning the crockery at the end of the session.
Environmental Sustainability
Our award winning rooms are eco-friendly, powered by an air-source heat pumps and solar panels. Our meeting room includes a recycling bin and all our catering is locally sourced and uses glass and crockery to reduce single use plastics.
Additional support
Do you need help to run your event, set up your room or to access a meeting room outside of the museum's regular opening hours? You can hire a member of the museum team to help at a cost of £25 per hour.
Terms and conditions
Please read our standard room hire terms and conditions. By booking a room you are agreeing to abide by these terms.
Availability
Rooms are available for regular hire or advance bookings daytime Friday - Sunday.
Rooms are available for short notice hire daytime Tuesday - Thursday.
The museum is unable to offer evening bookings.
To check availability contact us using the form below, at bramptonmuseum@newcastle-staffs.gov.uk or call 01782 619705 during opening hours.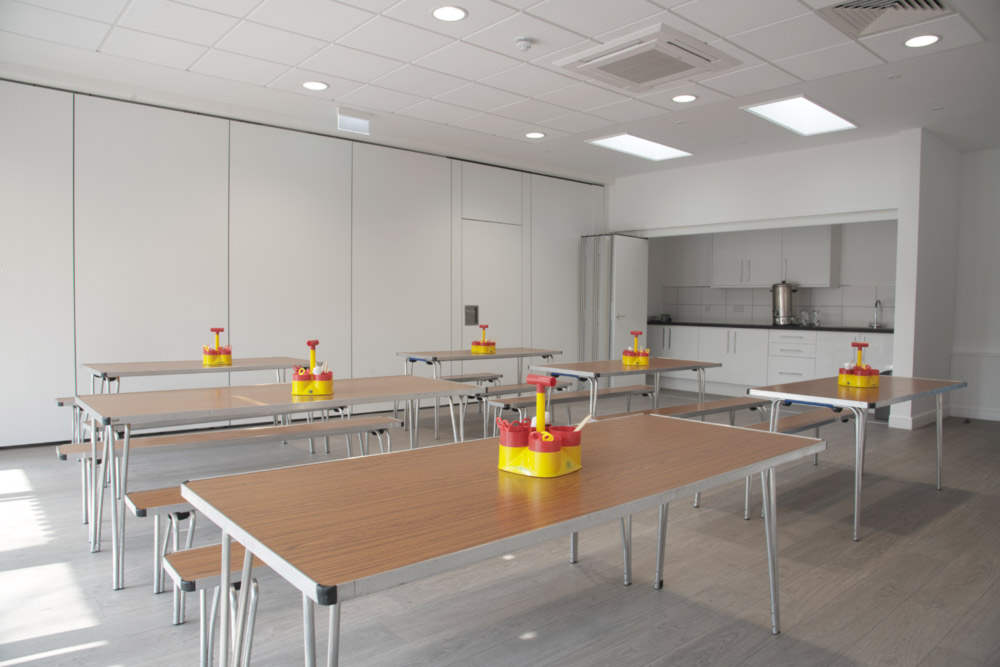 Tables set up in the Willow room.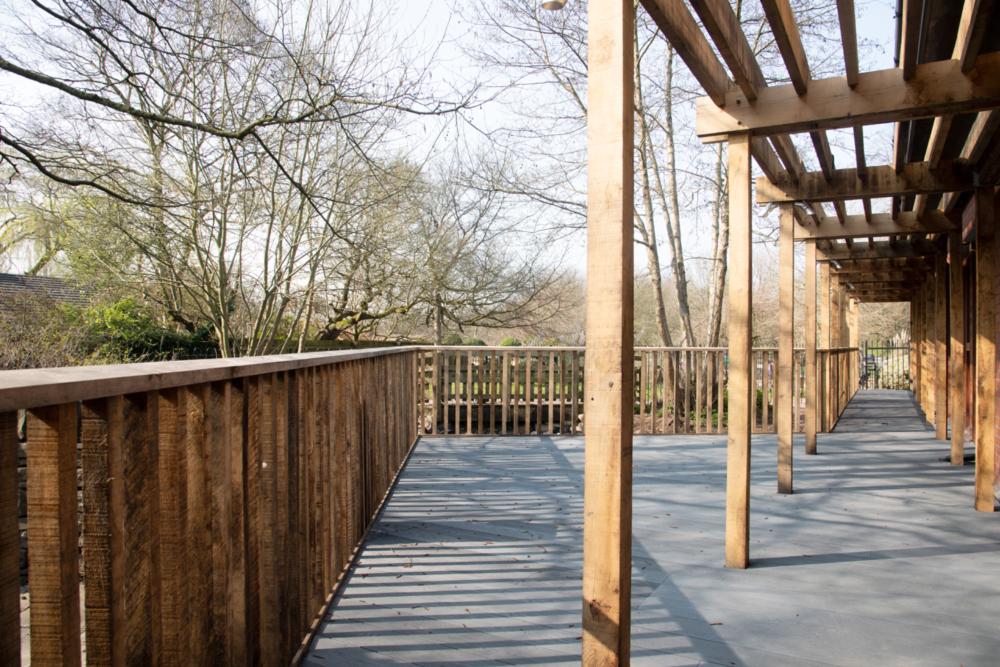 The outdoor deck area from the main event space.